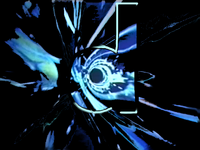 Doctor Who and Related Transcripts
Torchwood transcripts - series 1
This page provides transcripts of Doctor Who spinoff Torchwood, each episode transcribed by Intrepid and/or by beccaelizabeth of the Torchwood Transcripts LiveJournal community, as noted below.

Go here for the main Torchwood page.
---
Torchwood transcripts:
BE = beccaelizabeth as transcriber, IN = Intrepid as transcriber
All transcripts are as presented by the transcriptionist indicated.
Series 1
Ep. 1
Everything Changes
BE
IN
Ep. 2
Day One
IN
Ep. 3
Ghost Machine
IN
Ep. 4
Cyberwoman
BE
IN
Ep. 5
Small Worlds
IN
Ep. 6
Countrycide
IN
Ep. 7
Greeks Bearing Gifts
BE
IN
Ep. 8
They Keep Killing Suzie
BE
IN
Ep. 9
Random Shoes
IN
Ep. 10
Out of Time
IN
Ep. 11
Combat
IN
Ep. 12
Captain Jack Harkness
IN
Ep. 13
End of Days
IN
---
Go here to return to the main Doctor Who transcripts page.
Go here to return to Anna's main page.