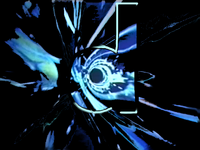 Doctor Who and Related Transcripts
Torchwood transcripts - series 2
This page provides transcripts of Doctor Who spinoff Torchwood, each episode transcribed by Intrepid and/or beccaelizabeth of the Torchwood Transcripts LiveJournal community, as noted below.

Go here for the main Torchwood page.
---
Torchwood transcripts:
BE = beccaelizabeth as transcriber, IN = Intrepid as transcriber
All transcripts are as presented by the transcriptionist indicated.
Series 2
Ep. 1
Kiss Kiss Bang Bang
BE
IN
Ep. 2
Sleeper
BE
IN
Ep. 3
To the Last Man
BE
IN
Ep. 4
Meat
BE
IN
Ep. 5
Adam
BE
IN
Ep. 6
Reset
BE
IN
Ep. 7
Dead Man Walking
IN
Ep. 8
A Day in the Death
IN
Ep. 9
Something Borrowed
IN
Ep. 10
From out of the Rain
IN
Ep. 11
Adrift
BE
Ep. 12
Fragments
BE
Ep. 13
Exit Wounds
BE
---
Go here to return to the main Doctor Who transcripts page.
Go here to return to Anna's main page.