A video posted to Instagram presents the aftermath of Royal Mail workers' decision to share a box of treats that, addressed to an empty property, had sat unclaimed for a month. In the video, one dazed worker seated at the sorting office manages to communicate that he ate four of the 'Pablo Chocobar' brownies while an unseen individual opines 'I think it's weed.'
The narrator's report that 'today almost all the posties in Clapham accidentally ate hash brownies and I had to pick them up one by one' prompted Royal Mail to launch an investigation and also issue a reminder for 'all staff at the delivery office of the correct procedures for dealing with items with no address for delivery or return'.
Expecting to end their two-week Caribbean cruise with a landing in Miami, passengers aboard the Crystal Symphony were surprised when the ship deposited them in the Bahamas instead, after a sharp course change. Ship's musician Elio Pace reported that the 700 people on board had been told simply: 'Good afternoon, this is your captain speaking. We will not be docking in Miami, for non-technical reasons.'
The luxury liner's change of tack to avoid US waters was the cruise company's response to a US judge's order for seizure of the vessel on account of $4.6 million in unpaid fuel bills. While all passengers were returned to Florida, Pace reported that many of the 'pirate-ship' crew remained in the Bahamas while seeking alternative employment.
In other maritime hijinks, a mechanic was caught after opening the valves in the engine room of a yacht docked in Majorca's Port Adriano. Upon his arrest by Civil Guard officers for partially sinking the Lady Anastasia, on which he had worked for a decade, the 55-year-old Ukrainian sailor explained that he'd hoped to scuttle the 48-metre yacht, which belongs to Russian arms-export firm director Alexander Mikheev, because 'my boss is a criminal who sells weapons that kill the Ukrainian people.'
He later told a judge that he regretted nothing and would try to scuttle the vessel again if given the chance. He has been released on bail.
English astrophysicist Matthew Willson proved unable to predict the physics affecting another part of the planet, his girlfriend Katherine Shepard's flat in Atlanta, Georgia. While he was lying in bed there, a stray bullet from a nearby building passed through a patch of woods and an exterior wall, hitting the 31-year-old Willson in the head. He later died in hospital.
While gunfire had been heard from the neighbouring block of flats 2-3 times in the preceding months, this time it wasn't 'just a few shots', according to Shepard's flat-mate; it 'kept going on for 20 or 30 minutes, until one of the stray bullets hit Matthew'.
Appealing for information, police sergeant Jake Kissel said: 'Even though we believe that it was a random act [...], we're still approaching it as a homicide.'
In Havant, Hampshire, a rescue dog named Millie managed to escape from her lead and head into the mud flats as high tide approached. With kayaks unable to reach her, the police, fire-fighters, and coast-guard personnel put their heads together until drone pilot Chris Taylor had an idea. After checking Civil Aviation Authority regulations, verifying the carrying capacity of his unmanned aerial vehicle, and obtaining freshly cooked meat from a local resident on the beach, he was able to report that his dangling sausage did the trick.
Millie then managed to run off again but was soon spotted and reunited with her owner.
A woman in Crockett, Texas, was waiting in a Walmart self-checkout queue when fellow customer Rebecca Lanette Taylor offered to fetch $250,000 from her car in exchange for the contents of her shopping trolley. The shocked mother replied that, however beautiful her year-old son's blue eyes and blond hair, she wasn't interested in selling him. Taylor continued to speak of how she had long wanted to buy a baby, but she did eventually leave the Walmart.
She was waiting in the car park, however, where she ended up screaming at the mother that 'if she wouldn't take $250,000 for him, then she would give her $500,000 because she wanted him and she was going to take him' anyway, according to police reports.
Taylor faces charges of felonious sale or purchase of a child.
It isn't entirely clear why Sarah Franks, 29, and Kaitlin O'Donovan, 27, lured Jacob Colon from his ground-floor flat in Clearwater, Florida, then sprayed him with confetti and glitter. The reason was no clearer after a chase from his patio into the flat, a broken window, a bit of shouting, several more fistfuls of glitter, and fleeing the scene.
Even if the women's identities and address hadn't been known to Colon, their involvement might have been clear from their vehicle being still warm to the touch and containing some glitter.
They too are being charged with a felony.
Recent months have brought all kinds of truck spills, from fish in oil to banknotes, but Minnesota transport officials had a special challenge on their plate during a cold snap in late January. The incident prompted an official Twitter post that began 'They're still cleaning up the potatoes frozen to I-94'.
In the wee hours, a lorry had lost an entire load of spuds, which promptly froze in place over a stretch of the interstate highway. The road remained closed to all traffic while special equipment was brought in that could cope with the problematic load of potatoes.
Two city workers sanding pavement slabs in Lewiston, Maine, noticed a man stumbling along the street while carrying his detached arm. The two workers, both tree surgeons with tourniquet training, came to his aid and summoned the medics and police. When officers arrived, they followed a trail of blood to a nearby general-merchandise store of unclear ownership, where multiple people reported that worker Abdiaziz Hussein's arm had been severed at the shoulder in a band-saw accident. Meanwhile, surgeons tended to the 25-year-old Hussein, who is expected to survive.
Members of a community Facebook group in Towamencin, Pennsylvania, have called for a teacher at Pennfield Middle School to be sacked after a photo circulated of her taping a surgical mask to a boy's face. In response to comments such as 'She has no right to touch this person in any context' and 'As a non-medical professional she should have sent him to the nurse', the school reported that this application of masking tape was entirely inappropriate and unacceptable.
The boy's mother later stated that she'd only posted the image of her son to a local private group before a school-board meeting and that its dissemination to media outlets was her 'worst nightmare'.
Anna's News Clippings items that cite Urology Case Reports seldom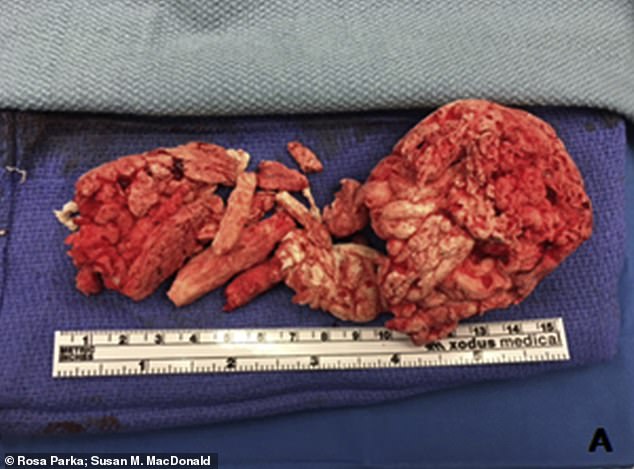 end well. This time, a US man who wanted to help his partner maintain an erection during sex inserted the straw from a can of spray-foam insulation into the 45-year-old impotent man's urethra but accidentally pressed the button on the top of the can, activating the spray mechanism.
When the man sought attention - after three weeks - medics had to deal with a penis and bladder full of expanding foam, with masses up to 10 cm long and 4.3 cm wide. This involved creating a new opening between the scrotum and anus to enable urination. If a psychological examination so permits, the patient may qualify for reconstructive surgery, but he may never be able to use his penis for much of anything again.
Any of you who have been shocked by recent hikes in electricity prices should spare a thought for Desha-Ann and Rashaan Kealoha, whose recent invoice from Hawaii Electric Company came to more than $18,000. The Waianac, Oahu, couple were informed that the bulk of the sum is for several years of unpaid bills for lighting their street, which the company in its accompanying letter told them it 'recently learned' they own while trying to trace street-light records that 'did not have an existing customer'.
Desha-Ann stated that the mortgage documents said nothing about owning the whole street and that she remains hopeful 'that there is some solution to this'.
Recurring issues such as water dripping from the floor above led the owners of a flat in Shanghai's Pudong area to set up a pole-supported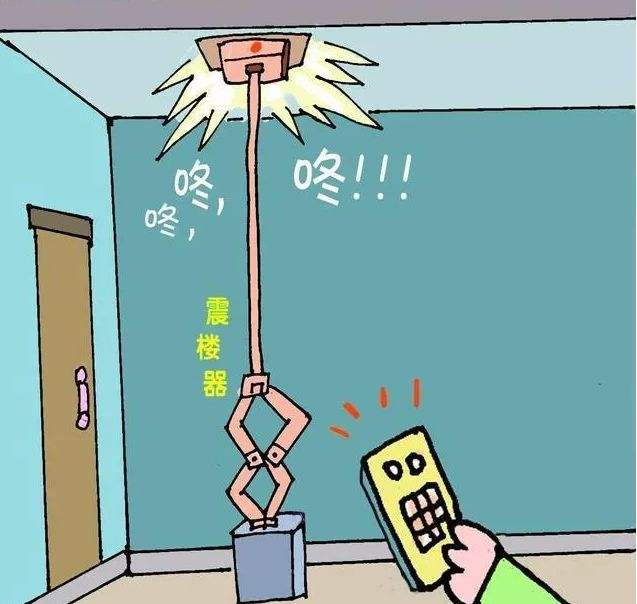 vibration motor designed for industrial sieves. After others in the building reported a possible earthquake, the rumblings and shaking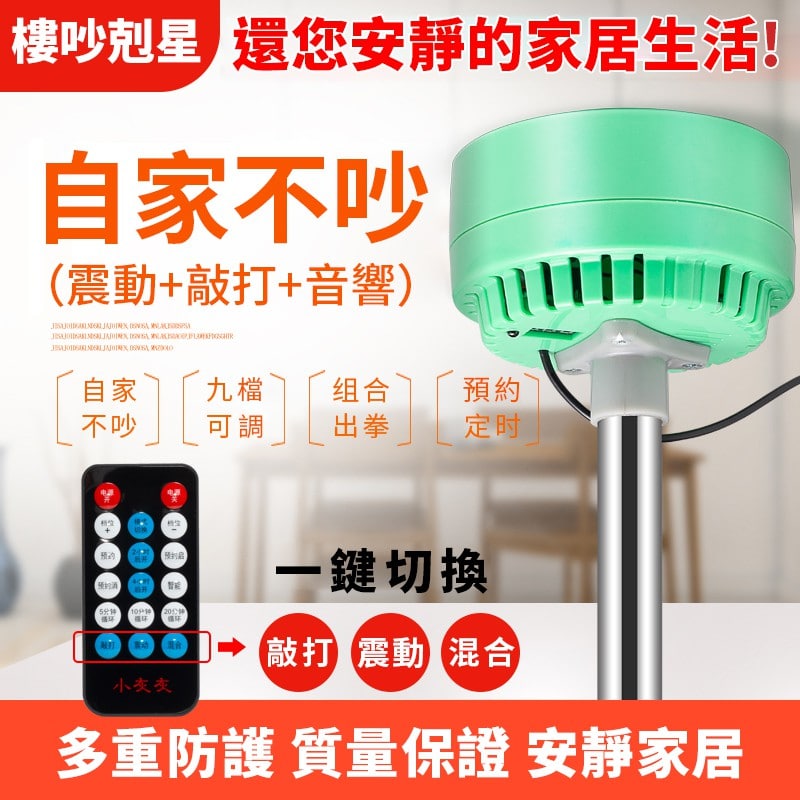 were soon traced to flat 502. A neighbour confronting the responsible party ended up beaten with road signs. Others just left, with a former resident of flat 802 saying: 'Everyone who sold their apartment did so at least partly because of the noise.'
After five years of failed conciliation attempts, the electricity to flat 502 was cut, and the owners relented. However, media attention led to demand for zhènlóuqì, or floor-shakers, especially among people newly working from home. E-commerce sites have obliged, offering the devices for the equivalent of 25 euros. The adverts rely largely on images of sleeping babies, rather than words that could trigger their removal in light of concerns about structural damage.
There has already been at least one case of someone heading downstairs with a long knife to check for a zhènlóuqì.
Essex cat-owner Rachel Lawrence was speaking on the telephone to the local vet about her cat Torvi's post-operative recovery when she heard a familiar-sounding mewing in the background. She asked whether the sound was from Torvi, but the vet told her that someone had just brought in a stray cat. Three hours later, she mustered the courage to ring back and ask whether the stray happened to have black fur and a white-blotched back foot. The affirmative answer led to the 40-year-old Lawrence's reunion with Barnaby, who had vanished from her care eight months ago.
She has also had Barnaby microchipped again, making sure the chip works this time.
Switzerland's Luzerner Zeitung reported on a story that earned the canton of Lucerne international attention. Four days after the entry into force of national laws whereby any Swiss resident with the 'intimate conviction' that he or she does not belong to the sex indicated in the civil register may change it upon paying the requisite sum, a local man did just that. For the sum of roughly 75 euros, she can start receiving retirement pay a year earlier - the canton's pension age for women is 64, and that for men is 65.
Civil servants presume that each applicant is sincere, applying the principle of good faith.
It's not new for an incident to arise when a buffet runs out of steak. But the scale of the fracas that ensued when this tragedy occurred in conjunction with one family cutting off another in the queue at an eatery in Bensalem, Pennsylvania, is noteworthy. The Friday-evening brawl at the Golden Corral ended up including both punches and high chairs sailing through the air and involving more than 40 people. Amid the melee, a man can be heard musing: 'All I wanted was some steak.' Former employee Dylan Becker later said: 'I've never seen nothing like that in Golden Corral before.'
When a Citroën C5 Aircross suddenly stopped on the ramp leading to a main road in Chile, the driver of the pickup truck behind it decided against slowing and reversing - upon seeing armed individuals step out of it. The pickup-driver accelerated his vehicle straight into the three would-be carjackers', and they fled the scene. He later provided his in-car video of the incident to help the police identify the miscreants. The resulting publicity at least informed the owner of the Citroën as to the whereabouts of her SUV.
A slightly larger-scale vehicular incident took place in Fürth, Germany, where a drunken lorry driver who had better things to do than stop for a red traffic light hit a passenger car at the crossing, leaving its driver with minor injuries. According to police officers, the trucker did not stop there - continuing to drive, he 'rammed several parked cars', some of which were pushed forward, others into the walls of homes beside the street. One of those collisions caused the front of a house, several cars, and the lorry to catch fire. At this point, the 50-year-old Turkish lorry driver surrendered to the police. The police count three injured people and 31 damaged vehicles.
In response to a service provider's report that the citizens of Messanges, France, were losing their Internet and mobile-telephony service at 12-3am, an Agence Nationale des Fréquences technician paid a late-night visit to the locale. His spectrum analyser led him to a neighbouring town, where he pinpointed the source of the problem after a short night: a father had consulted for ways of preventing his Internet-addicted teenagers from using their smartphones when they should be sleeping. According to the ANFR report, the man had concluded that a multi-band radio-frequency jammer was 'the best solution to put an end to these excesses'. The device, whose very possession is illegal in France, is now at the Public Prosecutor's office.
Two sisters from New Jersey were enjoying their visit down south, in Orlando, until just after a visit to an Irish pub in Disney Springs. Things went south when their mobile-phone battery died: the Uber driver summoned by Disney security staff deemed them too intoxicated for a ride to their hotel. The pair were waiting for a taxi when the 31-year-old sister accused the 29-year-old one of being a bad mother, punctuating this comment with a slap. When sheriff's officers arrived, at about 1am, things had moved from punches and hair-pulling to screaming, crying, and nakedness(!) stage.
Explaining the younger sister's state of undress, the Disney security manager stated that the sisters 'ran at each other, slipped in [her] vomit, then fell into the bushes while still fighting. [She] ran a few feet away and took off her dress' before the punching resumed. When deputies requested a statement from her, she spoke only of her dislike for her sister's boyfriend.
Also in the US South, a worker at the Georgia Vocational Rehabilitation Agency noticed colleague Robin Folsom's seven-month baby bump come away from her body and reported her, so the Inspector General's office began an investigation. After the supposed birth, Folsom, 43, had the supposed father e-mail her bosses a claim that she needed several weeks of bed rest. An IG press release states that she also sent photos to her co-workers of the claimed newborn, which 'depicted children with varying skin tones'.
Investigation of the previous birth for which she'd received paid maternity leave revealed no records of a child or related medical procedures that time either. Folsom has been charged on three counts of making false statements and one count of identity fraud.
Drive-through staff at a Midvale, Utah, McDonald's asked an irate man to pull to the side so they could correct his order as requested. Since he had emphasised his wishes by waving a handgun around, what they actually proceeded to do was call the cops. While officers were wrestling the man into custody, he gave someone an order to shoot. Spotting a handgun pointed from the car's rear window toward the food-collection window, an officer was able to swipe it to the side as it was fired, then shout 'Kid!' to alert fellow cops that the shooter was the young boy sitting beside his three-year-old sister in the back seat. Salt Lake County sheriff Rosie Rivera later said: 'To have an adult think it is OK to encourage a four-year-old to pull a firearm and shoot at police illustrates how out of hand the campaign against police has gotten.'
During a drive with a friend at a Placentia, California, park, a mother stepped out of the car for a moment, leaving her one-year-old daughter in a car seat. That was all the time it took for her intoxicated friend, behind the wheel, to back over her by mistake. According to the police's Sergeant Bryce Angel, that 25-year-old friend was 'discovered passed out behind the wheel and clearly drunk' in a car park a few dozen metres away.
The driver has declared herself innocent of felonious assault, child endangerment, and driving while intoxicated. The mother, who had been drinking with her in the park, escaped with cuts and bruises.
Our final item comes from Connah's Quay, Wales, where Elle Miles didn't think much about the free plastic rose she'd received with her take-away order from restaurant The Amantola over the Valentine's Day weekend - until she saw her younger sister playing with it that evening, and pulling a pair of lacy red knickers from within. Thinking about how 'the amount of riots it's caused in relationships', she rang the restaurant once she'd ceased laughing. This prompted a spokesperson for The Amantola to explain that they had received 'some roses from one of our suppliers to give out for free on Valentine's and unfortunately we were unaware of what was was inside when we took them on board.' It is unclear how many other people received a special rose from the restaurant, but they destroyed those that remained.