The staff of a vaccination centre in Eilenburg, Germany, noticed that a man who'd arrived for a SARS-CoV-2 jab had already been vaccinated - on the previous day, at the same facility. In fact, it seems that facilities in Saxony have given the 60-year-old man, from Magdeburg, roughly 90 shots for COVID-19 protection in recent months, according to DPA reports. Having found him in possession of several blank vaccination cards, the police are investigating him on suspicion of selling forged vaccination cards with authentic vaccine batch details.
R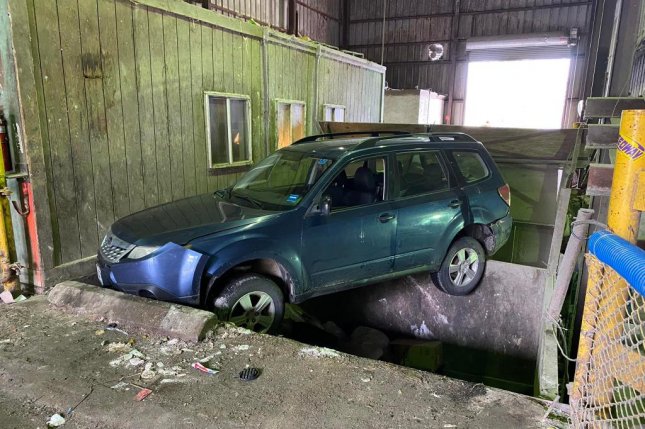 esponding to a call about someone who'd apparently taken a wrong turn at a landfill, Maine's East Millinocket Police Department discovered a vehicle suspended over a compactor. The driver's door was directly above the rubbish-chewing maw. Fire crews were able to rescue the driver, and a towing company removed the car.
In a hand-written statement to USPS directors, former Fall River, Massachusetts, post-office manager Shawn Herron wrote that he is 'disgraced at' being 'coerced' by his brother's bad debt into pilfering suspicious packages from Puerto Rico and various western states about 15 times over the span of 1.5 years. After telling the intended recipients that the parcel had been returned to the sender, he sold the drugs within, including a brick of cocaine. Local dealers proved less interested in the 35 kilos of marijuana he offered them at least thrice - it turned out to be legal hemp.
Herron, 47, has been sentenced to 18 months in prison and handed a $4,000 fine, with prosecutors pointing out that the story about his brother does not entirely gibe with text messages he'd sent about his 'big plans for [the] money', which included laying a tile floor and installing new windows.
When visiting a Basildon Sainsbury's to buy cakes for his office staff, security-firm boss Mike Ockelford was offended by the contents of its alcohol shelves, so he piled the Russian Standard vodka into a shopping trolley and asked to speak with a manager. Two managers ended up disagreeing about what to do, with one telling him to return the dozens of bottles to the shelf. The 59-year-old Ockelford took umbrage at the perceived implication that he'd been attempting to shoplift and at the claim that the vodka is bottled in the UK rather than, as the label states, St Petersburg. Ockelford says: 'I 'told him he was talking "a load of bollocks", and then he called the police'. Though briefly handcuffed for not providing his address, Ockelford may have emerged victorious - reportedly, Russian Standard has not returned to the shelves.
Customs officers at China's port of Gongbei detained a man with an abnormal gait who was attempting to enter the country through the 'Nothing to declare' queue. According to a government statement, inspection revealed that the man, identified as Zeng, had 160 PC processors - at least some being the newly minted Intel i5-12600KF - and 16 foldable mobile phones taped to his inner calf, waist, and abdomen. Perhaps he'd have escaped without notice if he'd had silicon implants instead.
When two special-needs students at Florida's Pines Lakes Elementary School began throwing things and upending chairs, teacher Trisha Meadows took one of them to a 'cool-down room'. She soon radioed for help - rather than cool down, the five-year-old boy had thrown himself at her in an attack that left her needing intubation and surgery. She has since been released from hospital. It remains unclear whether she will return to the same classroom where the boy once pinned her beneath a bookcase he'd thrown.
The school has stated that appropriate procedures were followed at all times and that, since he might not know right from wrong. the court system will not be involved. This came as unwelcome news to parents of classmates left with black eyes on various occasions and to county teachers' union president Ana Fusco, who pointed out that 'it's not the first time, not the second time, it's the third time' this boy has landed Meadows in hospital.
Upon finding her son's severed head in a bucket in the basement, a Green Bay, Wisconsin, woman contacted the police and pointed them toward the woman who had been down there with him earlier. That woman, Taylor Denise Schabusiness, explained that she'd become carried away after the victim put a chain around his neck during sex: she enjoyed choking him too much to stop, even when he started to cough up blood. Schabusiness, 24, told the police that, after 2-3 hours of sex with the corpse, she dismembered it with kitchen knives. She added that detectives were going to have fun trying to find all of the organs but that, because drugs had made her lazy and paranoid, her plan to remove the limbs from the premises was limited to a foot or leg. She even forgot to take the victim's head with her.
The cause of a fire in a Taichung, Taiwan, block of flats has come to light, with one of the tenants explaining his rationale for setting the building ablaze. The 40-something man, surnamed Cheng, was upset because the landlady had declined him permission to raise goats on the premises and told him to move out. She later characterised him as a lunatic.
Three of the six people who died in the blaze could not be readily identified, even from DNA. While authorities initially thought there were more fatalities, the seventh corpse, found in an eighth-storey bathroom, turned out to belong to a goat.
Also in Taiwan, night-shift police in Miaoli City received a report that a woman had been killed by a hit-and-run driver. Less than an hour later, someone passing a construction site called in a report of a prominent fire, at the centre of which was a familiar-sounding Mercedes. After the cops arrived, the vehicle's owner, an Army officer surnamed Yuan, returned to the scene.
Among the various explanations he offered was that his car had been stolen, but he ultimately admitted to drunkenly striking the woman and then panicking. His number plates were later recovered from a nearby ditch and a bamboo grove.
Yuan will be discharged from the military.
W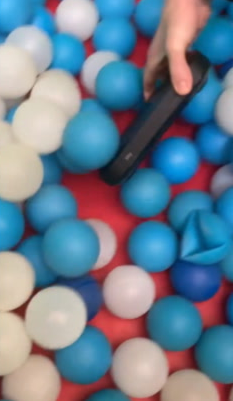 hen her 11- and 14-year-old children told Pembrokeshire's Lucy Brazier that they'd rather spend the day indoors with their smartphones than on the family outing she'd planned, she acquiesced. Before she and her fiance left for Tenby's Manor Wildlife Park, she did acknowledge the Internet as part of her family - by inviting the Wi-Fi modem along. When returning home several hours later, with snaps of the device on slides, admiring zoo animals, etc., she found that her desperate children had begun their chores. As a bonus, the admittedly 'childish' antics saved money, since the Sky box didn't demand snacks.
A Nevada woman rang the emergency services in the wee hours to report that violent ex-boyfriend Cameron Evan Pinson was trying to break into her home. While she was expressing fears for her safety and that of her current boyfriend and three children, dispatchers heard glass breaking and Pinson entering. The caller produced her handgun and told him to leave. He complied but soon returned, with his own firearm, which he held to the new boyfriend's head. According to the Las Vegas Police's Ray Spencer, the woman brought the incident to an end with a single shot that killed the 31-year-old Pinson.
Doctors at Venezuela's University Hospital of Maracaibo prescribed Ivan Chavez various treatments for the abdominal pain and problems with eating and defecation he began suffering after his diverticulitis surgery there. Eventually, they decided that x-rays were in order, and they discovered four days after the operation that the pair of surgeons had left a 'large' pair of scissors in the 59-year-old man's stomach.
His second surgery too, for removal of the scissors, was described as a complete success. Chavez died five days later.
Dr Freddy Pachano Arenas contends that his death was not, however, caused by the scissors. It remains unclear whether the family are sufficiently convinced to abandon their plans of legal action.
South Carolina 19-year-old Hannah Ayers recounts that her jet-ski trip to look at waterfalls with 29-year-old Drew Morgan did not start well: he was intoxicated and 'slurring his words'. It became worse after he took a sharp turn. Ayers and Morgan, both without life vests, ended up flailing in Lake Keowee, from which septuagenarian couple John and Debra Dotson plucked them. Morgan was not happy, though - 'all Drew cared about was getting his jet ski back', Ayers recalled. His attempts to wrest control of the couple's boat broke its kill switch and injured the Dotsons.
Ayers started hitting him and ended up shoving him back into the water, but the Dotsons pulled him back onto the pontoon. He grew even more combative, even after Dotson fired a warning shot and repeatedly pistol-whipped Morgan. That's when he shot Morgan in the chest, killing him. Ayers concluded that Dotson 'had to shoot to protect himself and his wife', and the Oconee County Sheriff's Office have stated that prosecutors agree.
When Virginian-Pilot reporter Sierra Jenkins didn't show up to cover a shoot-and-run incident at a Norfolk pizzeria, an impatient editor sent several follow-up messages. However, she had already arrived - she'd eaten dinner there with a friend and been caught in the crossfire. The newspaper ended up making the following report: 'We are devastated to report that Virginian-Pilot and Daily Press reporter Sierra Jenkins was among the victims of an overnight shooting in downtown Norfolk.'
Speaking to first responders who were trying to save her unresponsive baby Kai, Indiana's Megan Ford explained that the boy had been fine only minutes earlier. That said, he had been 'a little fussy' while she was strapping him into his car seat.
Kai survived until reaching hospital, where examinations revealed bruises aligned with the seat buckles' locations. The baby, who also had five broken ribs, was determined to have probably died from 'mechanical asphyxia due to chest and abdomen compression'. The 35-year-old Ford explained that, though she'd thrown away the instruction manual for the car seat, she'd planned to ask her mother that very day how to adjust it. Her mother had given her the seat when Kai was half his current weight.
Ford has been charged with felonious neglect of a dependent resulting in serious bodily injury.
Complaining to a 911 operator that the methamphetamine he'd purchased was really bath salts, self-professed experienced drug user Thomas Eugene Colucci insisted that the police visit his Spring Hill, Florida, home to test it. While Colucci, 41, explained that he wanted to 'put the [dealer] in trouble' so that other people couldn't be cheated as he had, he proved unable to recall identifying details for the dealer.
In the end, he needn't have worried: the content of the two baggies he proffered proved genuine. He has been charged with possession of methamphetamine and drug paraphernalia.