A man burst into a Sherbrooke, Quebec, chemist's shop and accosted the nurse who administers SARS-CoV-2 vaccines there, accusing her of having vaccinated his wife without his permission, which he believed to be legally required. According to the city's police spokesman Martin Carrier, the man then hit the 40-something nurse several times in the face and stormed out. There is no video footage of him, so investigators are combing the Brunet pharmacy's vaccination records from recent days, to narrow the circle of suspects. Meanwhile, injections at the facility have been suspended until the nurse can return to work.
In a sense, our next item follows on from February's Gorilla Glue mishap.
When Regina Amorim, a 55-year-old glaucoma sufferer in Cachoeiro de Itapemirim, Brazil, asked her boyfriend to administer her daily eye drops, she didn't expect intense burning and the feeling that 'my eye was going to explode'. The boyfriend immediately recalled having placed 'cola' (glue) next to the 'colírio' (eye drops) in the family fridge amid hot weather, and he too was spectacles-free at the time.
After hospital treatment, she was still crying in pain so visited ophthalmologist Liana Tito, who reopened the injured eye for further attention. Tito used scissors and tweezers to remove the crust that 'rubs against the cornea, causing extensive lesions'. The final prognosis remains unclear.
After an afternoon of football-related drinking in the Doncaster area, alcohol-fuelled motorist Michael Rochford ploughed into the side of a 160 kph passenger train at a level crossing. The collision sent a metal fence post hurtling past a nearby pensioner and into his roof, caused 400,000 euros' worth of damage to the train, and left the 27-year-old Rochford without a Range Rover. While train passengers awaited medical attention for whiplash, he asked his mother to pick him up from the scene of his 'racing' incident.
After surveillance footage led Rochford to retract his initial claim that someone had stolen his car, a Sheffield Crown Court judge sentenced him to 10 months behind bars and a four-year driving ban. Also, he was sacked by Network Rail, where he was a railway signalman.
Amid a 'level-four lockdown' in which neither eat-in nor food-delivery services may operate, some New Zealander turned to the grey market for their fast-food fix. This craving led two men to attempt to sneak across the Auckland border via a gravel road, where their vehicle was spotted by the police. After a chase, they were pulled over with a bootful of Kentucky Fried Chicken orders and the equivalent of 60,000 euros in cash. Among the charges facing the pair is breach of the COVID-19 Public Health Response Act, with penalties of up to six months' imprisonment or fines equivalent to no more than 2,400 euros.
The incident came a week after charges were filed against a man who used his social-media account to share a video of leaving Auckland for McDonald's food.
When a gangster entered a New Delhi courtroom to stand trial in connection with 19 murders and attempted murders, he didn't expect the lawyers to be quite so adversarial. As Jitender Gogi was being presented at the Rohimi court complex, two men in lawyers' garb - believed to be members of a rival gang - produced firearms and shot him. The police, who had been present on the scene, later posted a description of the incident's resolution: 'All 3 gangsters dead.' An inquiry will be opened.
To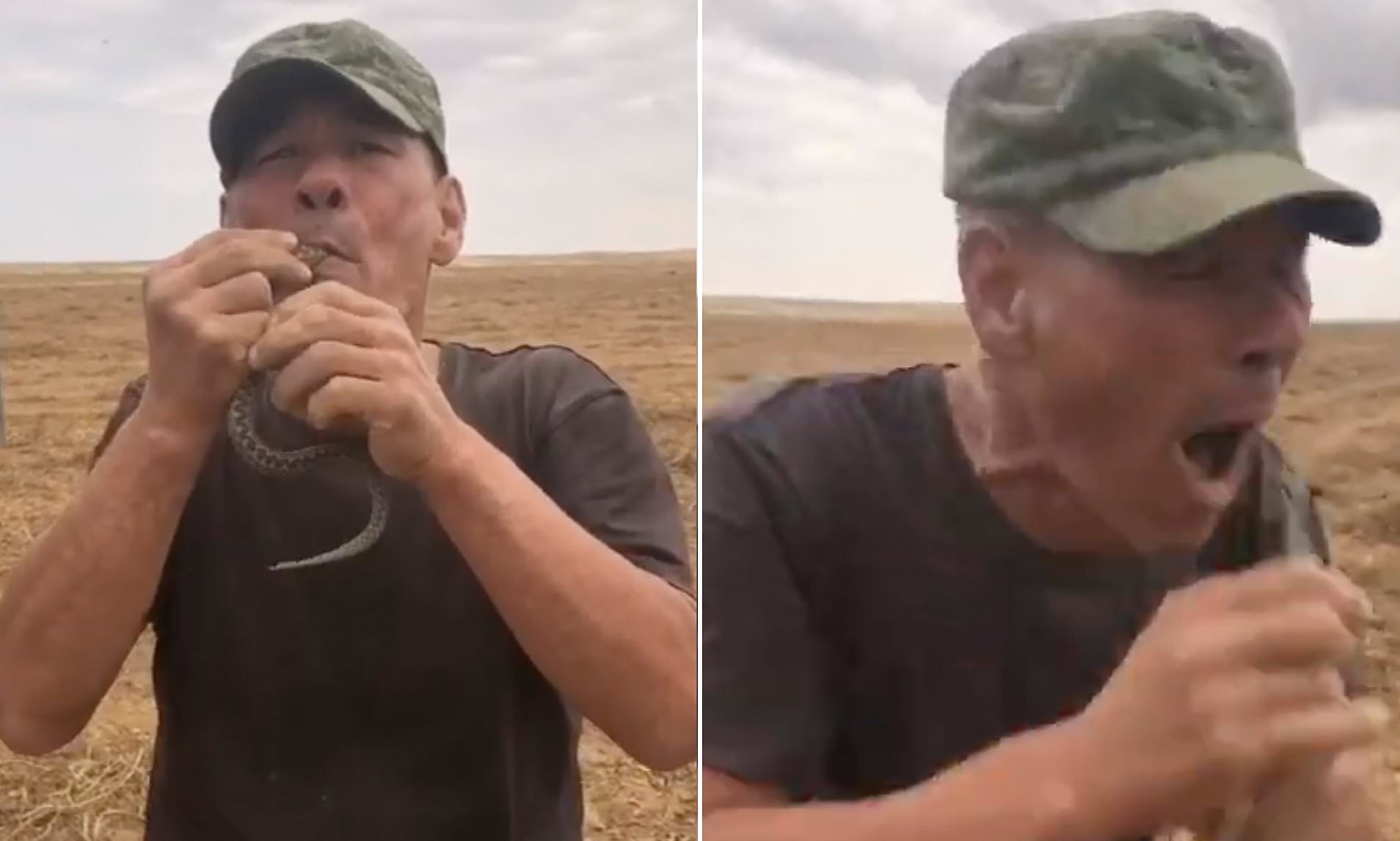 relieve the monotony of picking watermelons, an agricultural worker in Astrakhan tried out a new 'trick', putting a small steppe viper down his throat. On his third attempt, captured on video, the 55-year-old man was bitten on the tongue. When that organ had swollen so much that it 'could barely fit in his mouth', he was rushed to a local hospital with Quincke's oedema, gasping for air.
After the man's death at the Kharabalinsky district hospital, a local herpetologist explained that the issue was solely anaphylactic shock. Coupled with that fact that 'you should not try to swallow a snake or carry out any other experiments if unsure whether it may end up in an unfavourable way for you'.
When Jennifer Taylor and Janetta Archer approached their mother's casket at Hunter's Funeral Home, in Ahoskie, North Carolina, they did not expect to see a stranger swimming in her clothes. Confronting funeral-parlour staff, the gobsmacked sisters initially were told that the person lying there was indeed their mother. That was before an attendant walked into the embalming room and saw Mary Agnes Outlaw Archer's body still lying there.
The service resumed after a body swap, but the sisters are still not 100% happy. Archer said that immediately admitting the error would have 'been a different situation' and that the embalmer's claim to have 'reached out' to discuss it doesn't match reality.
It's just a typical story of what can happen when a romantic relationship goes sour: Valeria Udalova is accused of cutting through a metal wall at the cryonics facility she had run with ex-husband Danila Medvedev, then draining several vats of their liquid nitrogen and hauling away some brains and bodies of the 81 rich people and 47 pets within. After all, Udalova, 61, needed to populate her rival facility, Open Cryonics.
Seeing a crane lifting tanks out of the KrioRus warehouse, staff raised the alarm. The police stopped the lorries driven by Udalova's associates on a nearby road. Udalova fled the scene, the frozen goods continued to heat up before being returned to KrioRus deep freeze, and Medvedev has a mess to clean up while denying claims that his ex-wife had filed all of the papers required for 'repossessing' them. She and one of the brains remain at large.
Nicholas Ruthenburg's action-packed day in Vera Beach, Florida, included crashing into another vehicle while driving the wrong way down the street a few blocks from where he'd just been married. When arrested after fleeing the accident scene, he failed several sobriety tests but returned blood-alcohol scores of 0.0. At the local jail, Ruthenburg responded to a request for a urine sample by inserting his fingers in his anus so was promptly re-handcuffed. Still apparently 'under the influence of an unknown substance', he then struggled with jailers while shouting 'All hail Donald Trump!' despite his avowed party affiliation. He was freed on bond later in the day and is due to be arraigned in the same courthouse where he was wedded.
While pursuing a recently adopted dog that had escaped from their flat nearby, three Coloradans found themselves bogged down in a local lake. The day after rescue crews with the Pueblo, Colorado, fire department collected the hapless would-be rescuers, they returned to Lake Minnequa, with reinforcements, to free the canine from the area's tall reeds.
Police officers responding to a domestic disturbance in Manchester, New Hampshire, were witnessing what seemed to be a run-of-the-mill tiff between partners when the female half of the couple referred to the male half as having placed their baby daughter in the home's clothes dryer and turned it on before she'd been able to intervene. The 34-year-old Michael Higgins now faces various charges.
Taiwan's Yu Sheng-I was apprehended while attempting to break into an arcade claw machines with a tool he had fashioned from a steel bar and a spring. Thinking that the case might involve an aggravated offence, judge Tseng Yu-Ming hit himself on the head with the tool in court 'and found that, though not much strength had been applied, [...] the head hurt a lot', according to his ruling. Thus deeming the tool a 'weapon' capable of harming humans, Tseng handed Yu a six-month prison term for stealing while armed.
Explaining that he wanted to convince the defendant and prosecutors of his dedication via 'self-sacrifice', Tseng hit himself in the head several more times, with increasing strength, until the pain was 'too much'.
An item for anyone who thought the Year of the Bat ended this spring:
An 80-something Illinois man was concerned when he woke in the morning with a bat on his neck, so the chiropteran was captured and tested for rabies. After the results came back positive, however, he 'declined' post-exposure rabies treatment. That was in August. About a month later, it became obvious that he was having a hard time controlling his arms, was finding it hard to speak, and was displaying other symptoms of rabies. He eventually died of the disease, after which a bat colony was discovered in his Lake County home.
Illinois also brings us the Quad Cities Marathon, which was won by neither of the two athletes who were far outpacing the rest of the field. Tyler Pence became the first US runner to win the race since 2001 because a volunteer bicyclist leading the way missed a turn about halfway through the course. Race director Joe Moreno later said that the two Kenyan runners should have known not to follow, since 'the signage is well-displayed, the volunteers are there, and [...] those elite runners have a meeting the day before to get familiar with the course'. Moreno said that the organisers nonetheless are planning to find a way to compensate Elijah Mwangangi Saolo and Luke Kibet.
According to Daily Sabah reports, Turkey's Beyhan Mutlu went into the forest in Bursa's Inegöl district while drunk, leaving his friends to worry when he hadn't returned after several hours. His loved ones contacted the authorities, and soon numerous people proved eager to help. Among those people was Mutlu himself, who encountered one of the search groups in the forest and started combing the area. When the missing person's identity became clear, the authorities took a statement from Mutlu and drove him home.
Denmark's Kunsten Museum of Modern Art signed a contract with artist Jens Haaning for a version of his two earlier pieces related to the labour market, which used the medium of cash on canvas to represent average salaries. Finding the roughly 5,000-euro fee for the work not commensurate with the effort involved, he prepared a different project using the roughly 100,000 euros in cash lent to him by the museum. The new work, which he described as focused on his own work situation, consists of two framed blank canvases and is titled 'Take the Money and Run'.
The museum has placed it on display but still insists that the cash be returned. Haaning has refused, stating: 'It is a breach of contract, and breach of contract is part of the work.' Museum director Lasse Andersson has not called in the police, since 'he hasn't broke any contract yet, as the initial contract says we will have the money back on January 16th, 2022'.
Employees at a Chrysler Dodge Jeep dealership in Lake City, Florida, rang the police to report the theft of a vehicle from their lot. Three days later, they rang the cops again, this time with the news that a man had arrived to trade in 'his' car, whose vehicle identification number matched the stolen one. Confronted with this evidence and CCTV footage, 50-year-old Timothy Wolfe admitted to stealing the vehicle. He has been arrested for dealing in stolen property, criminal mischief, and petit theft.
When India's Uthra Kumar, 25, died in her sleep from a snake bite, her family accused husband Sooraj of releasing a cobra onto her bed. Explaining that he had been harassing them for a larger dowry, they pointed out that she'd been hospitalised two months earlier for a bite from a Russell's viper that ostensibly had entered her bedroom via a (conveniently repositioned) tree branch.
The police produced a 1,000-page charge sheet after a man who had helped Sooraj procure both snakes shed light on a conspiracy involving several members of Sooraj's family. Thanks also to evidence related to sleeping pills and Sooraj's searches for how-to videos on agitating snakes, a Kerala court imposed a double life sentence and a fine.

After a loud bang during an online meeting, home worker Shamaya Lynn slumped over in her chair, prompting a colleague to ring the Altamonte, Florida, emergency services with a report that '[o]ne of the girls passed out [with] the camera on. Her baby is crying in the back'. When Lynn's boyfriend, 22-year-old Veondre Avery, returned home from work later, he found her bleeding on the floor. He summoned paramedics while performing ultimately futile CPR.
It turns out that the couple's two-year-old son had discovered Avery's clever hiding place for his handgun: a child's backpack on the bedroom floor. The Orlando Sentinel reports that the toddler had walked up behind her and shot her in the head.
Avery faces charges of manslaughter and failing to secure a firearm, and the couple's two children are in the care of other family members.

Tennessee couple Ruhumuriza Mukunzi and Nyirankumi Nyirankumi are in trouble with the authorities after reporting the kidnapping of their one-year-old son, Nolan Ishimwe. This is because they had left him unattended while shopping at a Nashville supermarket, and someone noticed their vehicle running in the car park, opened the door, and drove away with it. That someone, later identified as 33-year-old Brandi Rhodes, abandoned the vehicle not far away, and the sleeping baby was recovered, none the worse for wear. His parents face charges of misdemeanour child endangerment.

I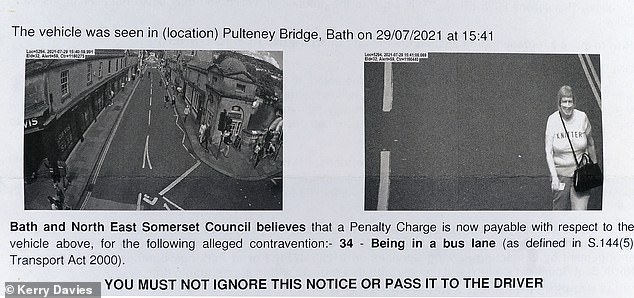 n other vehicular idiocy, we have a fine levied against a Surrey couple for driving in the bus lane in Bath while they were at home, 200 km away. The council's photographic evidence from number-plate-recognition software clarified what had happened: rather than David Wright's personalised licence plate 'KN19TER', the image showed a woman walking in the bus lane while wearing a t-shirt that bore the word KNITTER. The council have rescinded the 90-pound fine.
Egypt brings us another story of someone who swallowed a mobile phone. The man in question hoped that the device would pass through his digestive system naturally, but the only thing that emerged was a case of chronic gut pains. Six months after ingesting the unit, he visited Aswan University Hospital, where he was found to be suffering from severe intestinal and abdominal infections. X-rays revealed that the phone had split into three pieces, with the battery posing the greatest issue. The two-hour emergency surgery required for extracting these from above was 'one of the most bizarre operations' of surgeon Skender Telaku's career, reported Gulf Today.
When Reagan Baylee began suffering insomnia and headaches while working from home in Los Angeles last year, she wondered whether a smell 'like a dead fish' might be to blame. Once her boyfriend moved in and began experiencing nausea and insomnia himself, she convinced the police to perform a welfare check on her neighbour and his dog, since the pandemic prevented the building manager from doing so. Her neighbour was fine, but the incident produced a note from the manager 'saying that I can't be harassing people in the building'. Baylee nonetheless persuaded the manager to send a maintenance man to investigate - who, she recounted, 'couldn't make it up the stairs without starting to vomit'. Though then declaring 'I am going to get the master key; someone is dead', he did not return. So she summoned the police once more.
Soon, several officers had converged on another neighbouring flat, with weapons drawn. Near the end of their 30-second countdown for bashing through the door, one officer tried twisting the knob. This bore the reward of numerous insects and later confirmation that Baylee and her partner had been sleeping a metre from the largely liquefied body of a 70-something heart-attack victim for eight weeks.
Finally, a teenager from Nice, France, cheated the self-checkout system at a supermarket in Montbéliard by placing a price tag for a less expensive item on the produce he'd weighed up in the fruit section. Accordingly, he paid only 9.29 euros for that produce, consisting of 2.7 kilos of PlayStation 4. The 19-year-old was caught when returning the next day to perform the same switch. L'Est Républicain reports that he was sentenced in absentia to four months in jail for theft.