A call about an unfamiliar vehicle parked near California's Santa Rosa winery led sheriff's officers to a hat perched on farming equipment near the vehicle. Very near that hat was a vineyard fan. Inside the shaft of that large fan was a 38-year-old man, who had spent two days trapped within. Before being rescued by fire-fighters and treated in hospital, the interloper explained that he likes to capture photos of old farm equipment. However, a police report stated: 'After a thorough investigation, which revealed that [...] the man had far more methamphetamine than camera equipment, the motivation to climb into the fan shaft remains a total mystery.'
According to the Opa-locka, Florida, police, local resident Michael Williams, 26, made his 10-year-old son happy by agreeing to take him on a van ride past a gathering of local children for a 'drive-by shooting'. At the target yard, in the Miami area, the boy scored several hits. One was on a member of the crowd who mistook the paintball shots for a genuine attack: adult Gregory Barns retaliated via a single shot into the van, which caused the injured boy to fall from the vehicle. The van then proceeded to run him over. Williams was later arrested for child neglect, and the boy was treated for his injuries.
In another case of doing a favour for one's child, Texas's Casey Garcia was concerned about lack of security at her daughter's middle school. So, garbed as a teenager, 30-year-old Garcia posed as her 13-year-old offspring at the San Eliazario facility 'all day, face to face with teachers', even interacting with the principal at one point.
In a video posted to YouTube at the end of the school day, Garcia sums up: 'Do I look like a seventh-grader? No? Cool.' The school resolved the problem by having her arrested on suspicion of criminal trespassing and tampering with (presumably attendance-related) government records.
A suspicious heat source on an industrial estate in Sandwell, visits to the unit at odd hours, and extensive ventilation infrastructure led West Midlands police to secure a drugs warrant and raid the property. While 'it had all the hallmarks of a cannabis cultivation', according to Police Sergeant Jennifer Griffin, it swiftly became clear that the space had actually been growing Bitcoin. No arrests followed, since 'mining for cryptocurrency is not itself illegal'. However, 'clearly abstracting electricity from the mains supply to power it is', and more than 100 computers were seized. under the Proceeds of Crime Act.
The Merseyside police did not need to hack or infiltrate the EncroChat messaging service in order to figure out who was behind the handle 'Toffeeforce', used for ketamine, cocaine, heroin, and MDMA deals. He was undone instead by his own handiwork - specifically, the impressions his fingers and palms made on a block of Stilton he'd photographed and shared via the account's online feed.
Hence, 39-year-old Liverpudlian Carl Stewart has now been arrested, pleaded guilty, and been handed 13-plus years in prison for conspiring to supply various drugs.
Spotting two men trying to steal his pet Galapagos tortoise, Jasmine, Arizona's Jerry Fife ran outside to accost them. In their haste to leave his property, the men managed to drop the 90-kilo animal and then inadvertently 'flipped their truck around and ran over the tortoise'. Jasmine, who had been with Fife ever since she hatched 27 years ago, did not survive.
During a high-speed chase through residential districts, Florida's John Henry James III proved unable to deter Indian River County sheriff's officers by ramming his SUV into a police vehicle and ploughing through roadblocks. He chose instead to try throwing the pursuing aerial and ground vehicles off his trail by hurling obstacles from his vehicle. The item he chose for this purpose was a two-month-old infant, subjected to an overhand throw. Deputy Jacob Curry managed to catch the baby, and other officers managed to catch James.
The Clippings food and drink department brings us news of a hungry British Army lance corporal at Yorkshire's Catterick Garrison. Kayleigh Marie Goodall, 33, was so hungry, in fact, that she didn't notice the closedness or cordoned-offness of the McDonald's drive-through there as she approached. Neither did she notice that the person from whom she then attempted to order food through her window was a police officer. That officer responded by arresting her for erratic driving, and a breath test showed that her thirst, if not her hunger, had been sated to the tune of three times the legal limit.
Alcohol recently fuelled the thinking of a Wisconsin teenager also.
Three Montana sheriff's officers attending a training session in Milwaukee were awakened by the sound of an intruder, but each assumed that the noises were from one of the other officers returning. They put 2 and 2 together when they saw the front door open the next morning. A sweep of the building revealed the sleeping teen. Deputy Charles Pesola summed up: 'Dude broke into the house in the middle of the night. This silly guy found the one Airbnb [...] loaded with cops. He woke up in handcuffs.'
No charges have been filed, partly because the young man reassured them: 'This is a first [...]; I've woken up in random places, though.'
Back in Florida, a woman decided to dress down, all the way to her birthday suit, for a visit to an Outback Steakhouse location. The incident culminated in 53-year-old Tina Kindred mounting the bar and hurling glasses and bottles of booze at the assembled company until members of the Ocala Police Department had dodged glassware long enough to Taser her in the left breast and then arrest her.
Before racking up several thousand dollars in damage there, Kindred had paid a topless visit to the Mojo Grill & Catering company, where she was denied entry. Complaining that the owner is dishonest, she flipped over some tables and tried to get into a customer's car before driving 'wrecklessly' in the car park and leaving for greener pastures.
Our next item comes from Pakistan, where staff at a Lahore outlet of the Johnny & Jugnu fast-food chain refused to honour police officers' demands for free burgers. On the third successive night of this, the manager was detained without explanation at 1am. Then the kitchen crew and all other staff were taken into custody, while the fryers remained running and confused customers waited for their food.
All 19 workers were held overnight. After the burger franchise reported that '[t]his is not the first time something like this has happened (...) at our restaurant', nine officers were suspended, with senior provincial police official Inam Ghani saying: 'Injustice will not be tolerated. All of them will be punished.'
India is a special place. A wedding in Uttar Pradesh was suspended upon the collapse of the bride-to-be, identified as Surabhi, from a mid-garland-exchange heart attack. A medic summoned to treat her pronounced her dead, so the families agreed that the festivities should proceed anyway. The dead woman's younger sister, Nisha, took her place. The Times of India quotes their brother Saurabh thus: 'It was a bizarre situation as the wedding of my younger sister took place while the dead body of my other sister was lying in another room.' Their uncle Ajab Singh said that 'the grief over her death and the happiness of the wedding has yet to sink in'.
S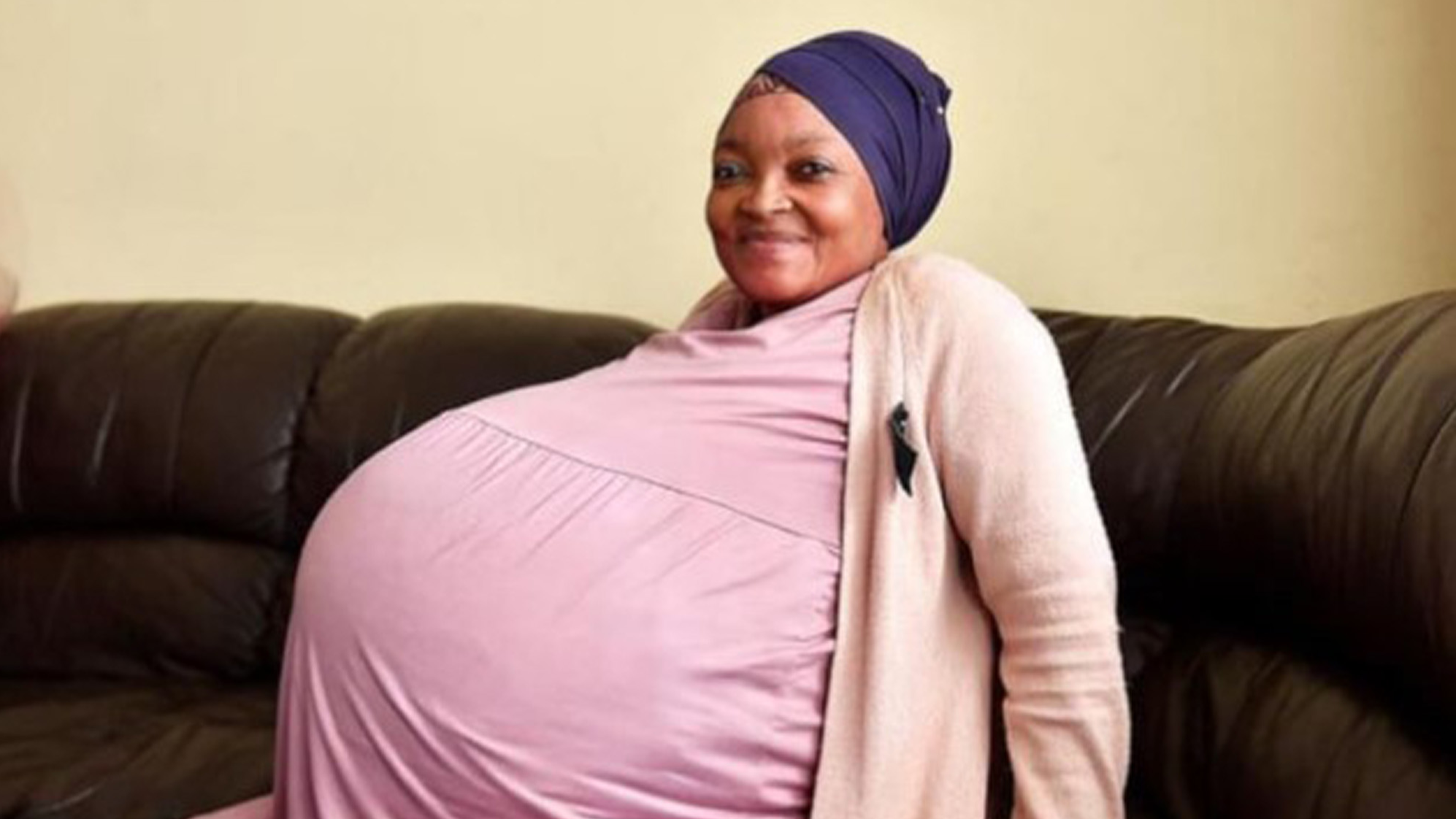 outh Africa is a special place, one where Gosiame Sithole made headlines back in June for giving birth to 10 babies. Since then, the babies' claimed father, Teboho Tsotetsi, has stated that he has never met any of the decuplets, and a subsequent examination at Tembisa Hospital revealed that Sithole, 37, 'did not give birth to any babies in recent times' and has not been pregnant in recent years either.
The aftermath includes her admission to a psychiatric hospital in Pretoria and an admission from Pretoria News editor Piet Rampedi that 'I used no investigative tool or checklist' before sending this 'story of celebration' around the world, since Sithole 'had no reason to lie to me'.
'Redneck Rave' was the title given to a five-day festival near a zero-stoplight town in Kentucky, but it could equally well have served as the title of a horror film.
The first item in the catalogue is the driver of an all-terrain vehicle who ran over a log and ended up impaled through the abdomen as the log shot through the floorboard. In another incident, an argument over a blanket escalated into a woman being choked into unconsciousness. Other incidents involved a throat-slashing, someone losing a portion of a finger while his vehicle was jacked up, and several people driving while jacked up on illicit substances.
Local law-enforcement authorities decided that all they could do was start monitoring arrivals at the park and have ambulances ready. Edmondson County Sheriff Shane Doyle said: 'The first vehicle that came through, we found meth, marijuana, and an open alcohol container, and then one of the occupants had two active warrants... We were like "well, this doesn't bode well".' In all, 48 people, from five states, face charges.
The event's organiser, rapper 'Justin Time', later reflected: 'We can definitely improve on a lot of things to make the one in October run a lot better [but] I feel like we all handled it very well.'
What are counsellors at a children's summer camp supposed to do after their charges have all gone to bed? Perhaps because this story is set in Russia, the answer for twenty-somethings Alexandra Osipova and Alla Filatova was to start drinking and then argue about who was the better teacher. Apparently, this led to Osipova stabbing Filatova in the heart, per Olga Vradiy, senior assistant to the head of the main directorate of the Moscow region's Investigative Committee. Osipova reportedly summoned an ambulance, but it was too late. By that point, according to another adult at the residential camp, Osipova could no longer recall how the quarrel had started.
When she received a couple of unexpected Amazon packages, New York's Jillian Cannan initially assumed that her DIY studio business partner had something on backorder. When she opened the boxes, however, the mask brackets within left her baffled. She alerted Amazon that she hadn't ordered any frames for face masks, but more boxes piled up on her driveway nonetheless, from UPS, Amazon couriers, and the US Postal Service. By the time Amazon told her that the actual orderer's needs had since been met, freight trucks had started depositing entire pallets at her home, for 150 boxes in all.
Cannan will donate most of the brackets to area hospitals, while she is using the child-sized ones to create 'make your own mask' kits for children at local hospitals. Amazon have agreed to send her the rest of the supplies for the kits.
Joel Davis is the founder of a not-for-profit organisation whose mission is to bring an end to sexual violence against children, violence he claims to have suffered himself. The 25-year-old Davis has now pleaded guilty to perpetrating it too, and he has been sentenced to a 13-year prison term for child rape and pornography, with the first five years to be on 'supervised release'.
Less than a year after he started Youth to End Sexual Violence, he responded to a solicitation on a fetish Web site from 'yngperv22'. Audrey Strauss, US Attorney for the Southern District of New York, says: 'Davis, who also claims to be a Nobel Prize nominee for his work with his organization, engaged in sex acts with a minor [a 15-year-old boy he allegedly enticed to his flat], recording them and distributing that recording to others' - including the FBI agent behind the yngperv22 account. At the time of his arrest, he had amassed an archive of 3,700 still images and 330-plus videos of child pornography.
Los Angeles Police Chief Michel Moore reported on an incident in which 17 people, some of them police officers, were injured and several cars, some of them police vehicles, were damaged. The culprits were a bomb squad removing 2,000-plus kilos of illegal fireworks and a haul of improvised explosive devices from a local home for controlled detonation. About 5 kg of the 'more unstable' items had been loaded into a reinforced trailer rated for 16 kg of such items when an explosion caused 'total catastrophic failure' of the containment vehicle.
The police have jailed householder Arturo Cejas III, who had planned to sell the explosive material to locals for their Independence Day celebrations. He had purchased it at a firework dealership in Nevada, and from a man's vehicle in the car park.
Walter Erhart, a 65-year-old man in Graz, Austria, felt an unusual pinching sensation after seating himself on the toilet at his home. The reason soon became clear to him, all 1.6 metres of it. Meanwhile, Erhart's neighbours thought they were caring for a gecko and 11 snakes but only had charge of 10. Because their escaped python had been roaming the plumbing system, they now face charges for bodily harm.
Meanwhile, a 3.5-metre Burmese python escaped from her exhibit at a Louisiana shopping centre, where she had remained at large for several days at last report. The St George Fire Department, plumbing and HVAC experts, and several snake experts are continuing their efforts to locate her within the facility's ample ceiling spaces.
An animal of another sort escaped in California: a frightened horse left a trail in San Juan Capistrano and headed for a construction area. While the rider dismounted safely, the equine fared less well, ending up on its back in a pile of concrete rubble and rebar. Ultimately, veterinarians sedated the horse so that it could be fitted with a harness and carried to solid ground by an Orange County Fire Authority helicopter.
Laurie Bostic is a patriotic woman who was disappointed at not being allowed to enter her vintage tractor in the Rockwall, Texas, 4 July parade. She decided to take part anyway, driving her 1950s Ford 851 Powermaster alongside the parade, with a slowly moving police vehicle and officers on foot bringing up the rear of this secondary procession. The 61-year-old Bostic was ultimately forced off the road and into a chain-link fence, whence she was conveyed to jail.
Finally, a late-night truck spill left a burst-open crate alongside the interstate highway near Daytona Beach, Florida, where motorists faced a hazard caused by its former contents: 100 homing pigeons. The birds remained 'roosting' on the road overnight, rising into the air whenever an approaching vehicle's lights startled them. In the end, animal-service workers and law-enforcement officers recovered 73 of the birds.
Reporting that the owner's identity wasn't immediately obvious, since the birds were wearing no bands, Volusia County officials said: 'It's the worst case scenario - homing pigeons that can't find their home.'