A restaurant in China's Changsha has faced a backlash for taking President Xi's instructions to decrease food waste seriously. This Chuiyan Fried Beef outlet placed two scales at its front door alongside a request that customers weigh themselves and order accordingly. Notes beside the scales listed certain foods and portion sizes that might suit a man or woman in various weight bands.
Responding to accusations of fat-shaming, chain president Tan Yan stated that the restaurant is deeply sorry for any offence and that it will clarify that customers are not required to use the scales.
The Orlando Fire Department has described a call-out to Florida's Shooters World gun range, where a teenaged girl had climbed inside a gun safe on the showroom floor and found herself behind its closed and, therefore, locked door. Fire District Chief J.J. White stated that the crew began by trying the manufacturer's suggestions. When 'the fail-safe system failed on it', they asked the girl to stand back and then used hydraulic extraction tools to bend the safe to their will.
After George-Floyd-connected unrest boiled over, the couple who own Michigan's Nordic Pineapple bed and breakfast were accused of promoting racism by flying a Confederate flag outside their establishment. Kjersten and Greg Offenecker, who have two black children, have responded by pulling down both flags from above this Civil-War-era mansion building: the offending Norwegian one and that of the US. While some locals have urged them to fly Norway's flag once more, the Offeneckers state that they won't do so until they can figure out how to ensure that no further confusion ensues.
Things took a rather darker turn in the case of Alexander, Arkansas, police officer Calvin 'Nick' Salyers, who told a colleague what would happen if any protesters dared visit his home: he would 'shoot through the door'. As far as we know, no protesters came calling. However, fellow officer Scott Hutton did, to collect a patrol car locked in a nearby garage. Knocking on the home's door after receiving no response to his 'are you awake' text message, the 36-year-old rookie cop was greeted with a round from Salyers's service weapon.
Salyers later explained that he'd fired accidentally while switching hands to open the door to the gun-on-hip figure he'd spied through his peephole. However, the state police reported finding evidence that the Glock had been pressed against the door when fired.
Hutton died at a local hospital after Salyers rang 911.
A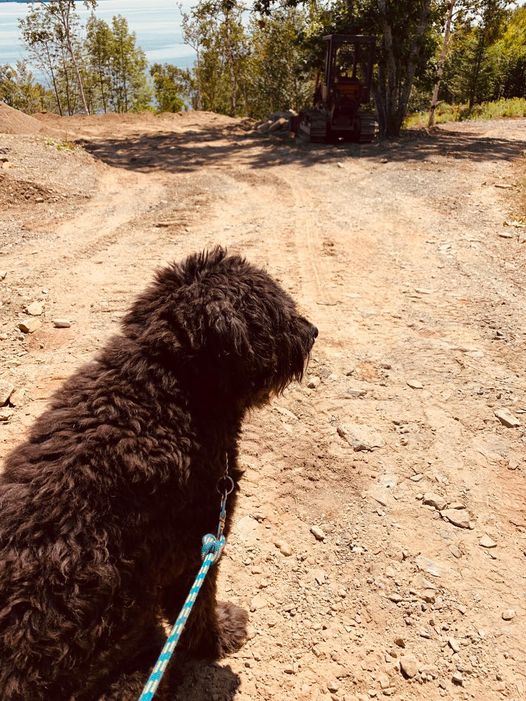 fter Maine's Islesboro Department of Public Safety received reports of a bear roaming the town, residents were advised to keep a close eye on their rubbish bins and their pets. It later emerged that a bear hadn't, in fact, managed the 3 km swim to the island town: locals had mistaken one of those pets, a large dog named Sugar, for an ursine visitor to the area.
A somewhat different experience awaited Emily Visnic, a West Palm Beach, Florida, woman when she returned to her high-rise building after a run and started removing her freshly cleaned laundry from her washing machine. Though she didn't remember having any snake-skin-print clothing, Visnic reached in to grab just such an item. After screaming, she contacted the building's maintenance company to remove the python from her laundry room.
Visnic later reported that animal-control officers deemed the snake too large to have arrived via the building's pipes. She also learned that, on the previous day, her downstairs neighbour had told the front-desk staff of hissing from the ventilation system.
Kemah Siverand had been a quarterback with the Seattle Seahawks for only a few months when he was released from his contract. The problem wasn't with his playing. Rather, he violated a long-standing policy against bringing outside visitors into the team's hotel, a policy reiterated in light of anti-COVID-19 efforts. Although decked out in a Seahawks visor and other team garb, the woman accompanying Siverand did not pass for a member of the team and was turned away immediately.
After Calvary Chapel of the Desert was given a warning for breaching Nevada's coronavirus-related restrictions on religious gatherings, Pastor Chuck Carver found a workaround. In his words, 'we put up the slot machines and bam -- no more restrictions'. He considers the gambling machines' lights and noises during his sermons a small price to pay, especially since they are offsetting recent months' lost tithing.
This development follows on from a 5-4 Supreme Court denial of the claim that the rules unlawfully treat the church worse than Nevada's casinos. Among those dissenting was Justice Neil Gorsuch, who wrote that 'there is no world in which the Constitution permits Nevada to favor Caesars Palace over Calvary Chapel'.
T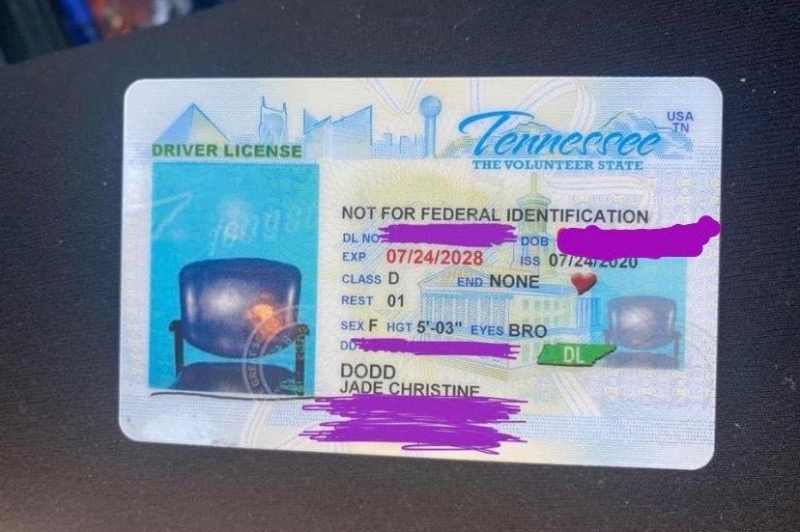 ennessee's Jade Dodd chose the hassle-free way of renewing her driving licence, applying online and receiving the card by post. Upon its arrival, she soon noticed that it was missing her photo - the image on the licence was of an empty chair. Ultimately, she had to visit a Department of Motor Vehicles office in person anyway, to get the error corrected. Agency spokesman Wes Moster explained that Dodd 'received an image of a chair because that was the last picture taken on file'.
She has received a new driving licence, but references to the erroneous one are bound to linger. For instance, her boss 'pointed to a chair outside of his office door and was like "I thought this was you. I waved at it this morning", and I was like "thanks"'.
Rhode Island state officials have blamed a 'technical glitch' for 176 tax-refund cheques bearing the signatures of Mickey Mouse and Walt Disney, who are not the state's general treasurer and account controller. Jade Borgeson, chief of staff for the Rhode Island Department of Revenue, explained that 'the invalid signature lines were incorrectly sourced from the Division's test print files'. The taxpayers affected, mostly corporate entities, have been sent corrected cheques.
The co-ordinator of a theatrical production company in Japan has found a way to keep his theme-park actors employed amidst requirements for social distancing. In their Kowagarasetai (Scare Squad) service, the customer lies in a plastic coffin throughout a 15-minute show that features such characters as chainsaw-wielding zombies. One customer, 36-year-old Kazushiro Hashiguchi, reported on the experience: 'Lots of events have been cancelled because of the coronavirus, and I was looking for a way to get rid of my stress. I feel relaxed now.'
The shows are now being held at a temporarily disused passenger lounge in Tokyo, but co-ordinator Kenta Iwana has plans to take them on the road. He said: 'We needed to have something that we could take anywhere, and coffins are easy to move.'
More than a year ago, Illinois's Long Grove Covered Bridge was damaged by a tall shipping lorry. One day after its much-anticipated grand reopening, it was hit by a chartered school bus whose driver chose to follow the advice of her passengers rather than the vehicle's GPS unit. The next day, a WLS-TV crew interviewing locals about the damage to the historic structure witnessed another vehicle striking it. When the lorry driver responsible was tracked down, he explained that he thought he'd heard his load of medical supplies shifting.
The bridge is still structurally sound, but its structure might soon be augmented with physical barriers on either side, to deter other overly tall vehicles from earning their driver a traffic citation.
The AFP reports on Lee Price III, a 29-year-old man who received $1.6 million in government loans to pay his many employees while the COVID-19 pandemic rages. This comes to $1.6 million per worker. That worker, Price, bought such items as a Lamborghini, lap dances, and a Rolex watch before being hauled off to jail for fraud. One of the clues leading to his arrest was the fact that the CEO listed on one of the loan forms was dead on the application date, according to the Justice Department.
T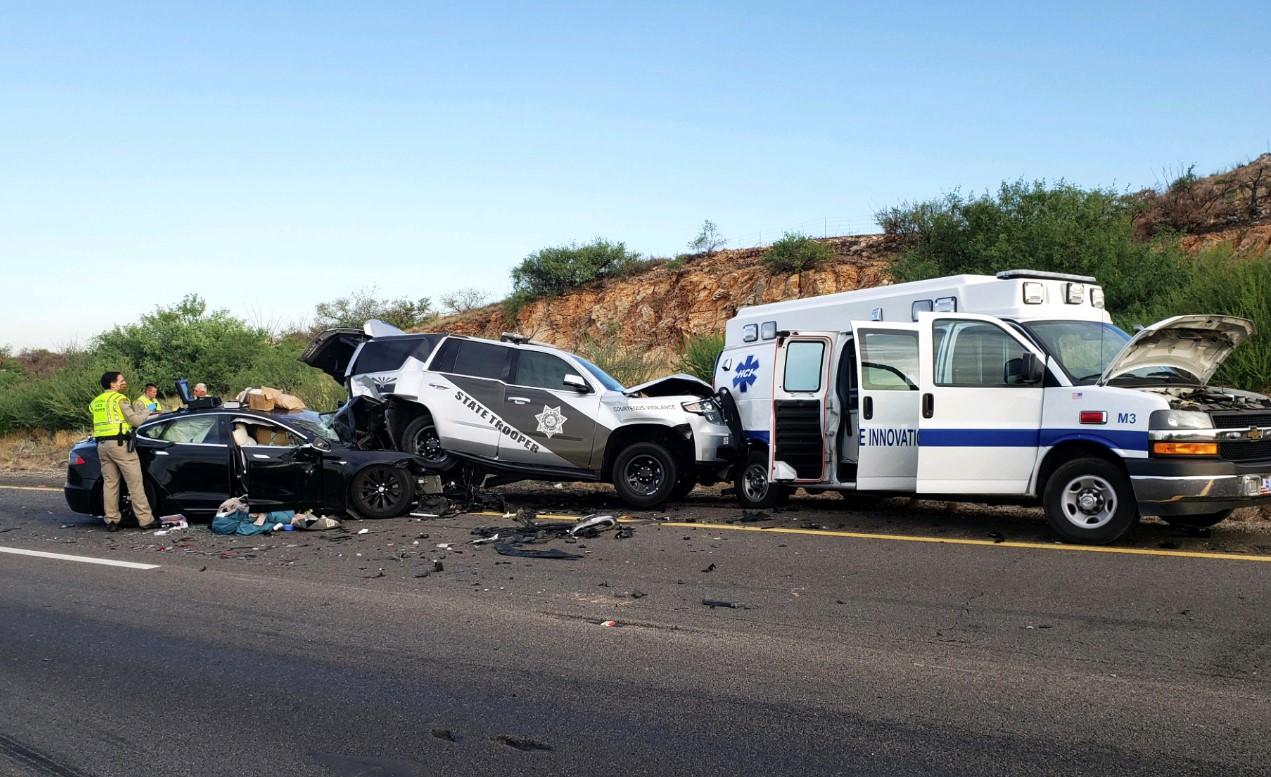 o unwind after a long day at work, North Carolina emergency-room physician Devainder Goli decided to watch a film on his mobile phone. In combination with his car's regrettably named Autopilot feature, this decision caused Goli, 66, to crash into a Nash County patrol car that was responding to an accident on the motorway. The Tesla's impact, in turn, sent the police car smashing into a North Carolina State Highway Patrol vehicle. Two officers were knocked to the ground but not seriously injured.
F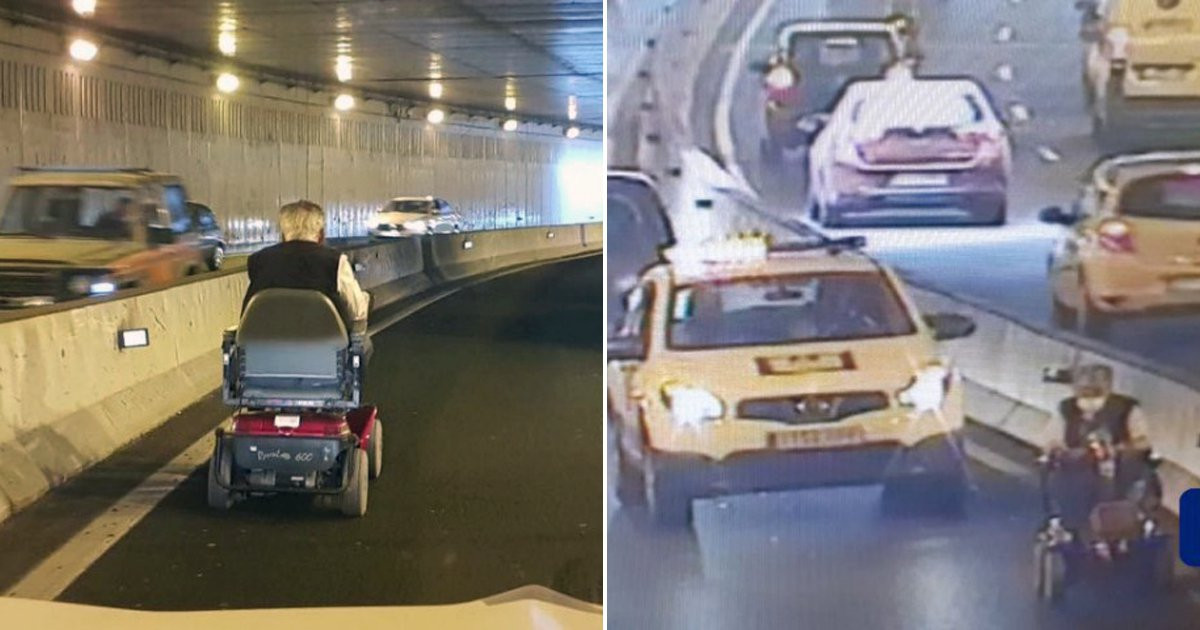 inally, an 88-year-old man identified his fastest route home in Gran Canaria as via the Julio Luengo tunnel. This led to some problems, partly because he entered the tunnel with no lights on and partly because his vehicle's top speed of 8 km/hour was no match for the prevailing speed on the motorway. His mobility scooter had created what was described as an hours-long queue of vehicles before the police were able to pull behind him, slowly, and escort him from the fast lane.
According to La Provincia, the man explained that he hadn't known that his actions were against the law, and the police decided not to bring charges against him.