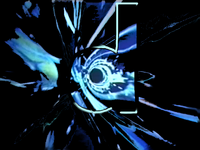 Doctor Who and Related Transcripts
Torchwood transcripts - series 3
This pages provides transcripts of Doctor Who spinoff Torchwood, each episode transcribed by beccaelizabeth or Edible Flowers of the Torchwood Transcripts LiveJournal community, as noted below.

Go here for the main Torchwood page.
---
Torchwood transcripts:
BE = beccaelizabeth as transcriber, EF = Edible Flowers as transcriber
All transcripts are as presented by the transcriptionist indicated.
Series 3 - Children of Earth
Ep. 1
Day One
BE
Ep. 2
Day Two
BE
Ep. 3
Day Three
BE
Ep. 4
Day Four (should be forthcoming)
Ep. 5
Day Five
EF
---
Go here to return to the main Doctor Who transcripts page.
Go here to return to Anna's main page.